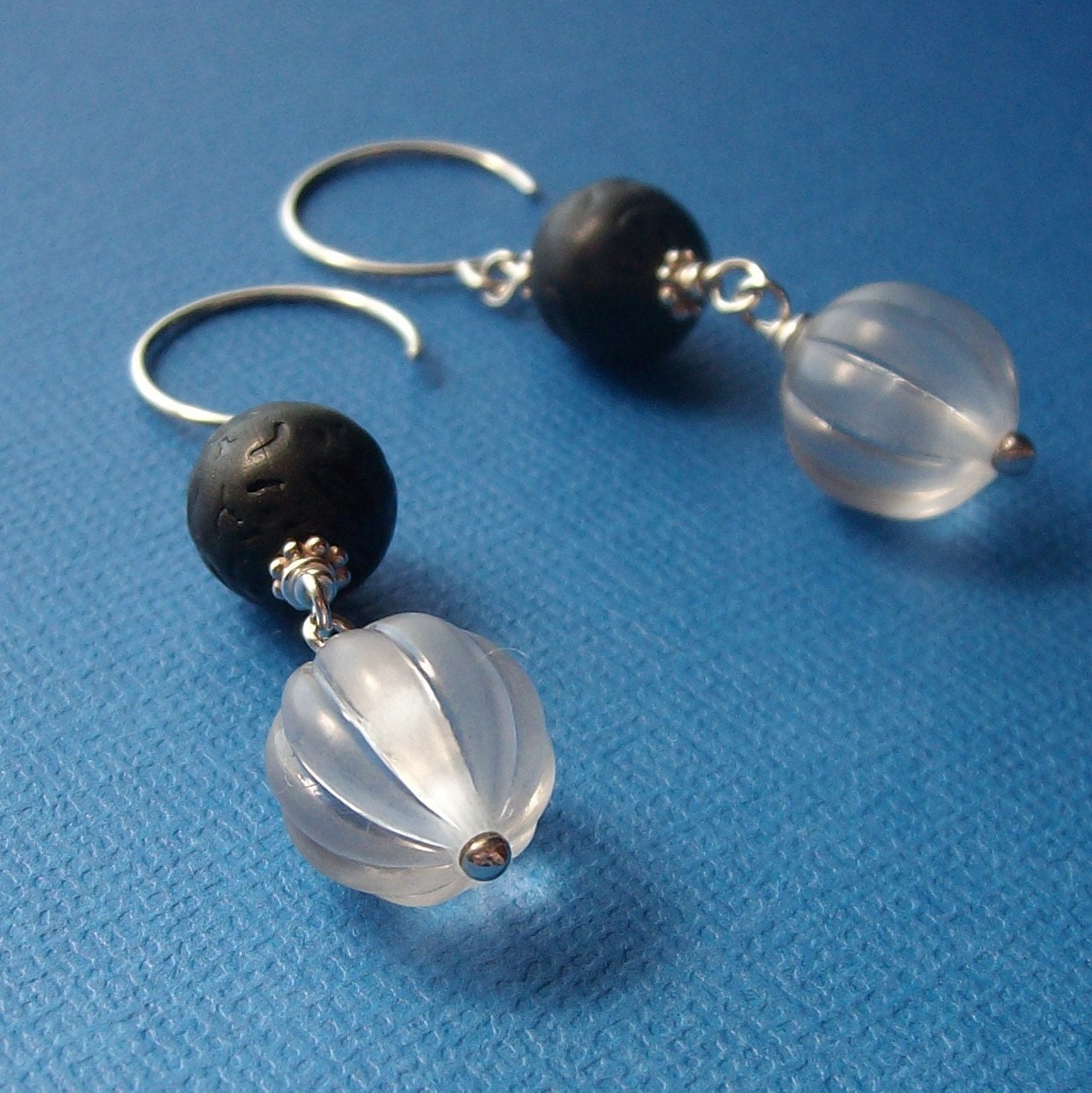 A pair of lightweight vintage Lucite beads, wrapped up in fine silver. Accented with shiny bali silver daisy spacers, the frosty ribbed beads and matte pebbled black beads are a perfect compliment for a little black dress or jeans and a tee shirt.



Today's featured @Etsy item - Use coupon code TWEETS for 10% off!

Click Here to Visit My Etsy Shop!