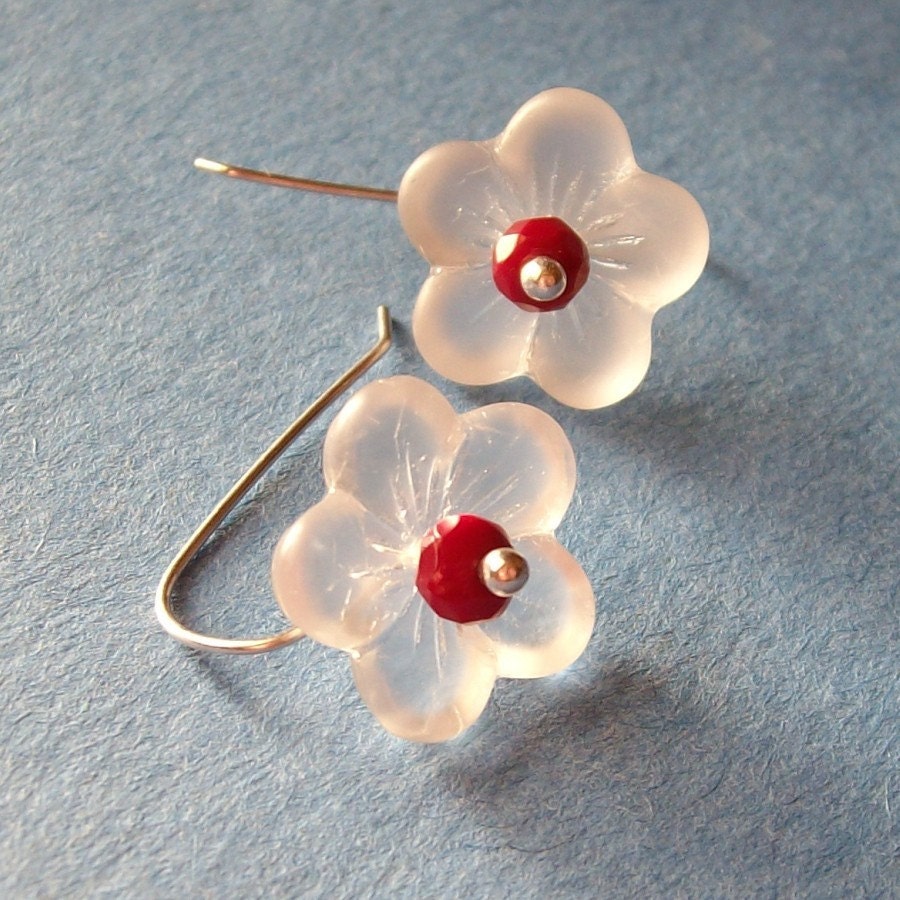 Frosty clear glass flowers, which I nestled a blood red faceted glass bead into, perched on handmade-by-me sterling silver ear wires. The flowers measure 16mm, or just 5/8 inch.



These earrings are formed with one piece of wire, torched to a ball end, hand shaped and smoothed, and include rubber ear clutches.

Click Here to Visit My Etsy Shop!