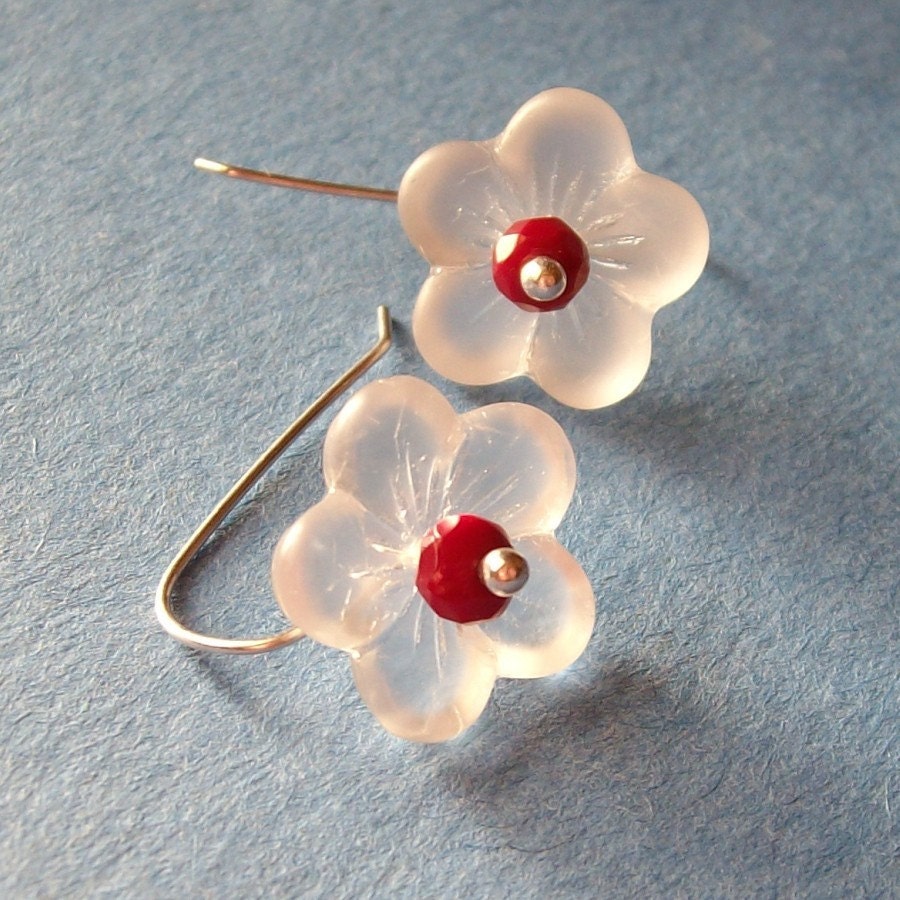 Frosty clear glass flowers, which I nestled a blood red faceted glass bead into, perched on handmade-by-me sterling silver ear wires. The flowers measure 16mm, or just 5/8 inch.



These earrings are formed with one piece of wire, torched to a ball end, hand shaped and smoothed, and include rubber ear clutches. The curve of the ear wire is hammered for stability and strength, and the earrings are tumbled ...

Click Here to Visit My Etsy Shop!