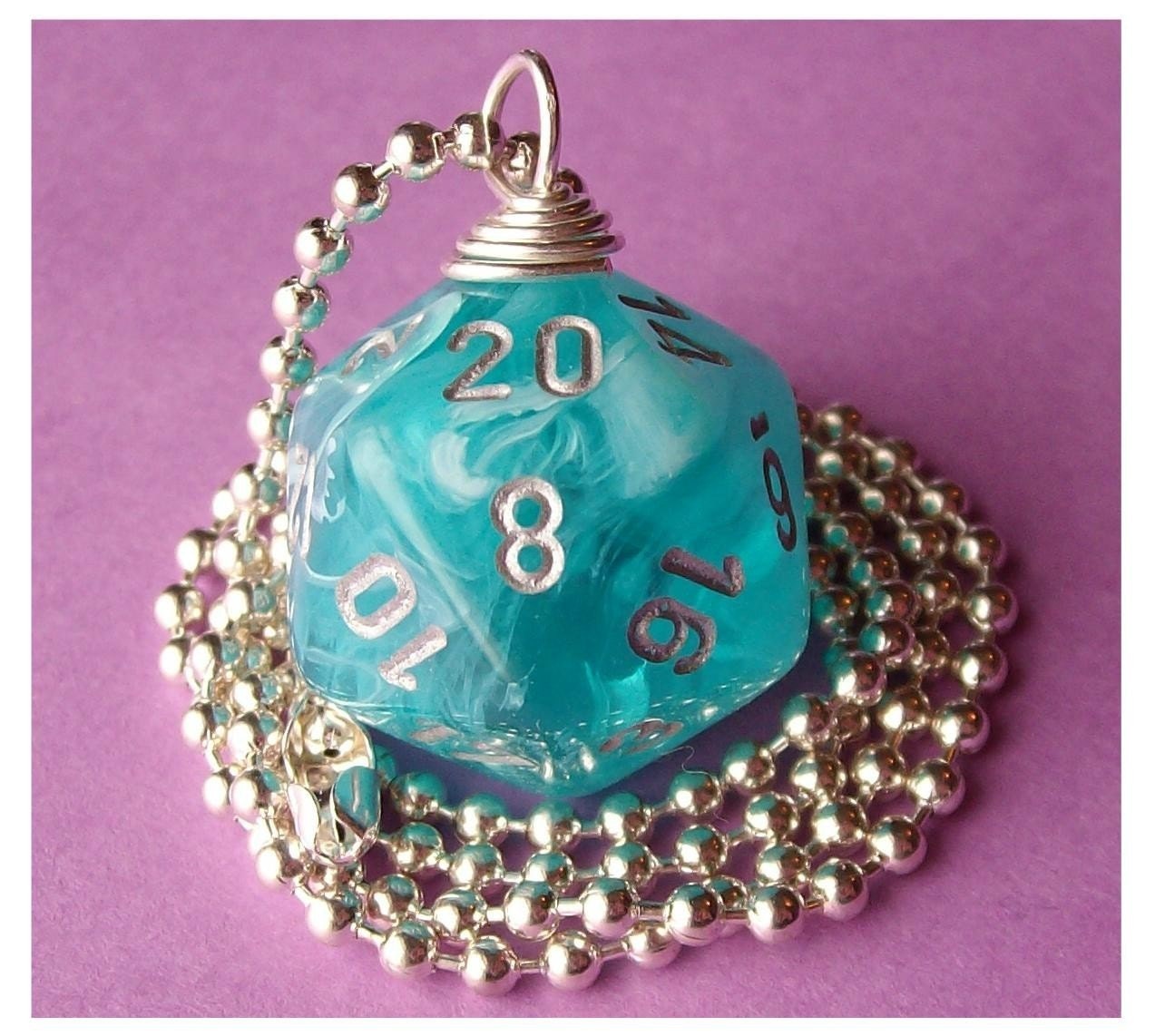 Show them how you roll with this 20-sided die pendant.

Phantom Teal; shades of teal, white and aqua swirls, with silver numbers.



Great for Geeks.



Great for Posers.



Just freakin' great.



The wires in the dice are set with super strong 2,500 PSI epoxy! I put a bit on the top of the dice as well as inside the hole, and wrap the loop up tight. This hel...

Click Here to Visit My Etsy Shop!