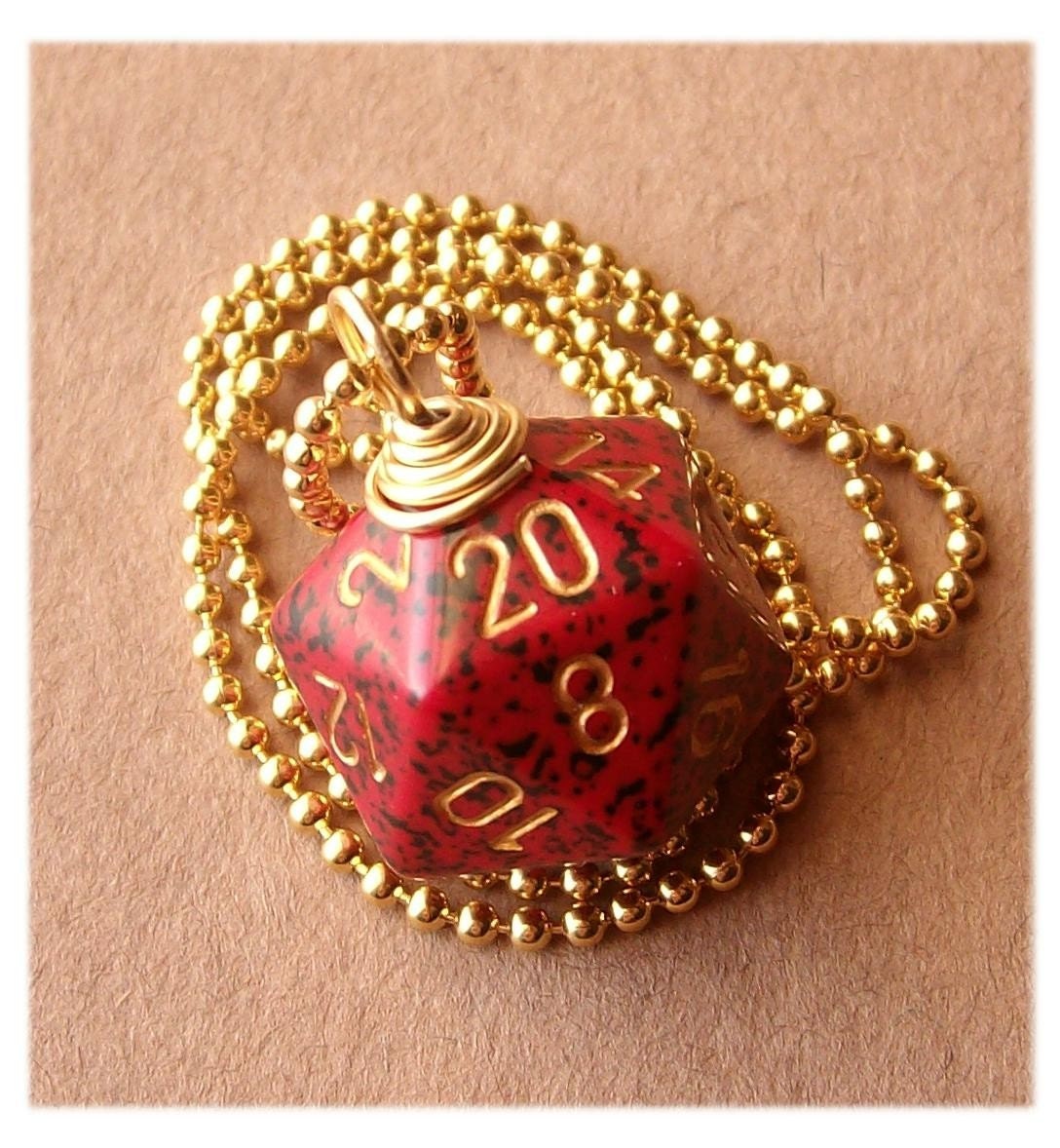 Show them how you roll with this 20-sided die pendant.

Golden Strawberry, Red base with Black Speckles, and Golden Numbers.



Great for Geeks.



Great for Posers.



Just freakin' great.



Red Brass wire, brass ball chain and clasp, which measures 20 inches.



Today's featured @Etsy item - Use coupon code TWEETS for 10% off!

Click Here to Visit My Etsy Shop!