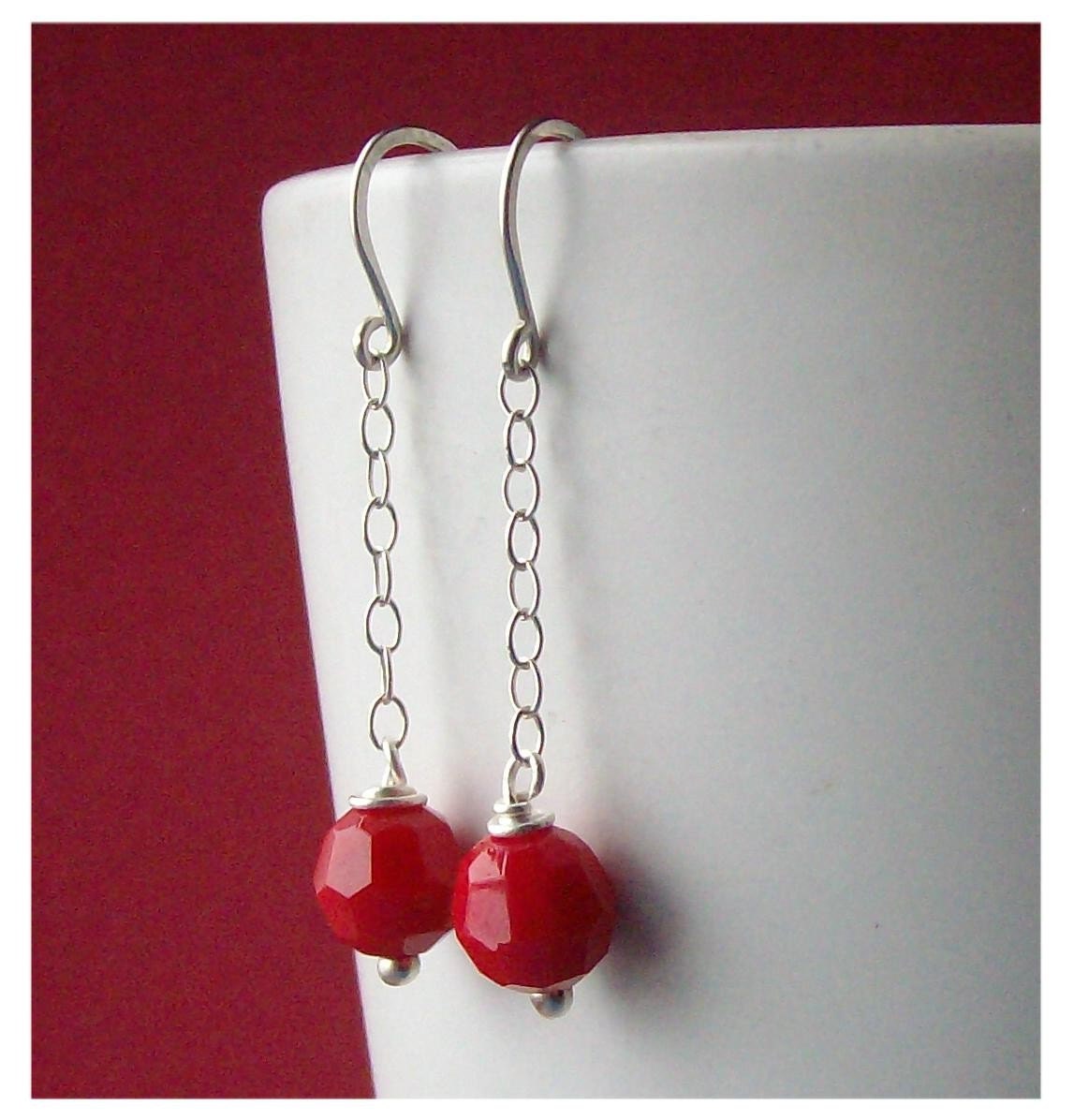 Glossy red faceted glass beads are wrapped in handmade by me fine silver headpins, hanging from a 1 inch section of sterling silver chain that swing and spring when you wear them.



Perfectly juicy and festive, great for a holiday party or special occasion.


Today's featured @Etsy item - Use coupon code TWEETS for 10% off!

Click Here to Visit My Etsy Shop!